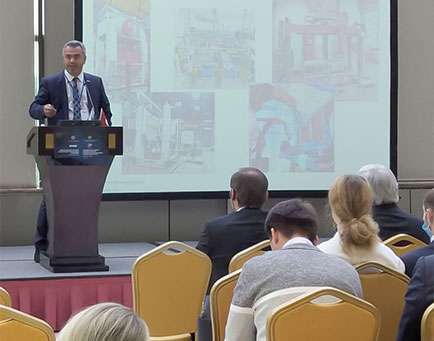 Ecevit Oktem, General Manager of Coşkunöz Alabuga, attended the Turkish-Russian Business Council meeting held in Moscow on 30 July within the scope of the Turkish Foreign Economic Relations Board (DEİK) and made a presentation on our activities in this regard.
Turkish Trade Minister Mehmet Muş also attended the meeting where the development of Russian-Turkish bilateral relations in economy, energy, trade, industry, transportation, agriculture, tourism and other sectors was discussed.
With these meetings held by DEİK, it is aimed to monitor Turkey's commercial, economic, industrial and financial relations with foreign countries and international communities, to establish new connections and to develop existing ones.