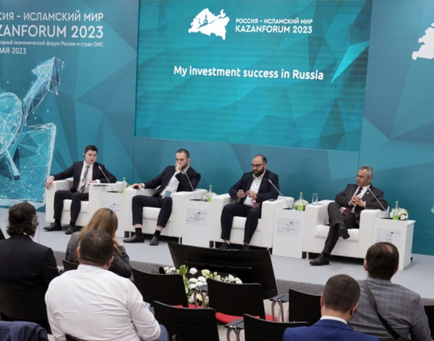 COŞKUNÖZ ALABUGA GENERAL MANAGER ECEVIT OKTEM ATTENDED THE 14TH INTERNATIONAL ECONOMY FORUM NAMED KAZANFORUM AS SPEAKER.


Ecevit Oktem, General Manager of Coşkunöz Alabuga, took part as a speaker at the "Russia-Turkey" and "Investment success in Russia" sessions at the 14th International Economic Forum called "Russia - Islamic World: KazanForum". Successful business examples in the Russian-Turkish arena and potential areas for further cooperation were discussed in the sessions.


The International Economic Forum "Russia - Islamic World: KazanForum", held in the capital of Tatarstan since 2009, is a platform to strengthen the commercial, economic, scientific, technical, social and cultural relations between Russia and the Organization of Islamic Cooperation. By decree of the President of the Russian Federation, the forum was given federal status this year.